WP-Ensure is a website security platform that secures, maintains, and monitors your WordPress website or WordPress Multisite network.
The platform uses the best tools and practices at every stage of your website loading to protect your site from bots and malicious users.
Each month you receive a report detailing security issues on your site as well as suggestions on how to improve both security and the technical quality of your site which also helps with search-engine optimization.
Read more about:
How WP-Ensure Secures Your Site
The chart below shows our approach to securing your website. Each component has an important role that you can read more about on our Features page. We also have a free course that goes into depth about each stage and how you can secure your own site.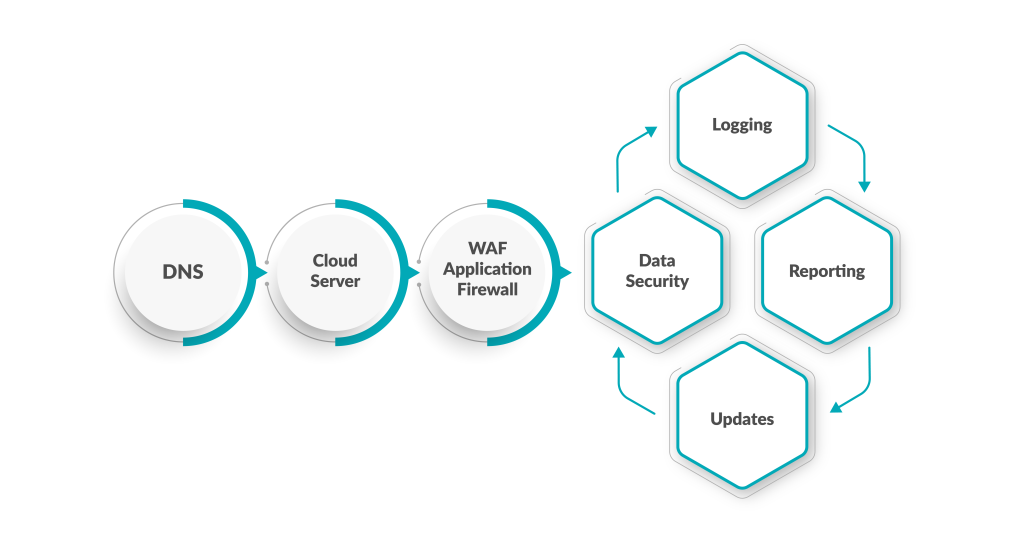 Read more about: